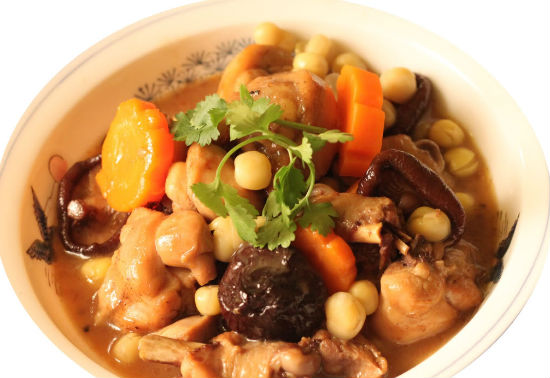 Chicken hotpot with mushrooms
Mushroom hotpot with delicious broth, rich by the sweet water secreted from chicken and mushrooms.
Content is translated using Google Translate, not properly censored, we will try to complete the translation better in the future.
Ingredients
Oakwood mushroom
200 gram
Golden Needle Mushroom
200 gram
Implementation Steps
01
Chicken rubs salt or ginger to remove all fishy smell, then rinse with clean water several times, drain, chop chicken into bite-sized pieces. The mushrooms cut off the root, soak in salt water for 3 minutes, rinse with clean water, drain. Particularly, split chicken drumstick mushrooms. Arrange the mushrooms on a plate. Cabbage removed the root, washed, cut the disc for Ginger scraped, sliced; Minced garlic, sliced chili
02
Fry the pan on the stove, stir-fry garlic and chicken until sautéed, seasoning to taste. Pour the chicken into the pot, add 2 liters of water, some slices of ginger and shiitake mushrooms together to make the broth more delicious. Cook chicken on low heat for about 40 minutes, take the effort to remove the foam for the water to be used.