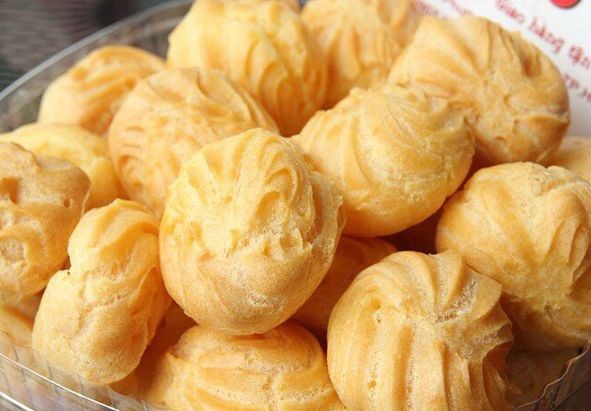 Choux cream
The cheesecake covered in a butter-scented crust, inside is a cool filling that will be your family's dessert today right?
Content is translated using Google Translate, not properly censored, we will try to complete the translation better in the future.
Implementation Steps
01
- Add butter, water and a little salt to the pot to boil together with flour.
02
- Add the chicken eggs to the flour - Beat the dull eggs until evenly
03
- Put the dough in an ice cream bag - You can catch it with a scallop or star shape
04
- The distance between 2 cakes about 3 cm so that they do not stick when baking will expand. - Put into the water oven at a temperature of 200 degrees C and bake for about 30 minutes, when you see the yellow cake, take out to cool
05
CREATING CREAM - Put 350ml of fresh milk into a deep mortar, using an electric whisk to beat the milk along with icing sugar. - When the cream is smooth, turn off the device.