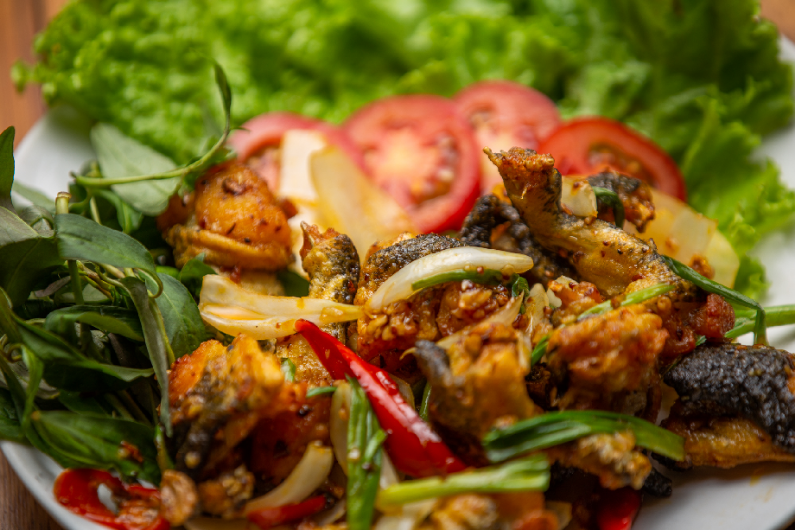 Fried frog with fish sauce
With chewy frog meat mixed with fish sauce mixed with a little sugar will retain unforgettable flavors
Content is translated using Google Translate, not properly censored, we will try to complete the translation better in the future.
Implementation Steps
01
Frogs bought and washed, skin removed, gut removed. then squeeze the frog with lemon and diluted salt to eliminate the fishy smell. Peeled minced garlic and chopped onions. Onions cut into pieces of about 1cm width, raw vegetables bought and washed soaked with diluted salt water for about 10 minutes and then picked out. Carrots and peppers you trimmed flowers to decorate.
02
Put the oil in a pan, wait for the oil to grow, then fry the frog with a small fire so the yellow frogs will not burn
03
Next, use another saucepan to place on the stove, add some cooking oil then add garlic to the aromatic, add a little sugar, MSG, fish sauce, scallions and onions prepared with fried frog meat in. .