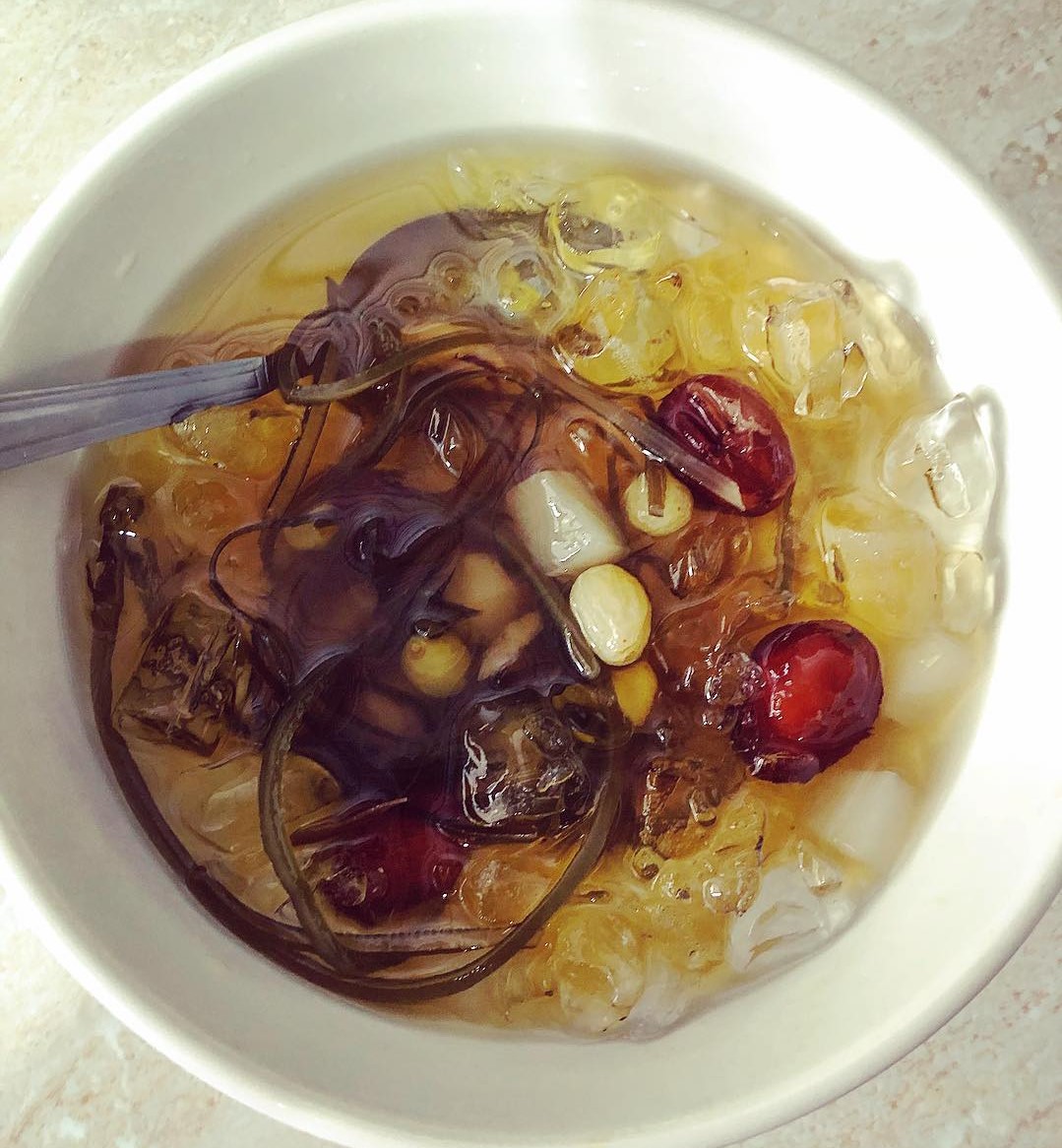 Ginseng supplement for summer days
Ginseng even though many years but still HOT as ever. This dish is loved by young people because of the coolness it brings to the body
Content is translated using Google Translate, not properly censored, we will try to complete the translation better in the future.
Implementation Steps
01
- Bobo soaked in boiling water overnight to soft then cooked, picked out to cold water - Sliced lotus root, washed. Peeled tubers, both cooked with 2 liters of water, when boiling water simmer for 10 minutes
02
- Lotus seeds soaked in water for 15 minutes, then boiled with 2 cups of water - When lotus is ripe, add both water and lotus to alum pot, add alum and stir.
03
- Jujube soaked apple - Add longan, jujube, ear into the pot for another 5 minutes.