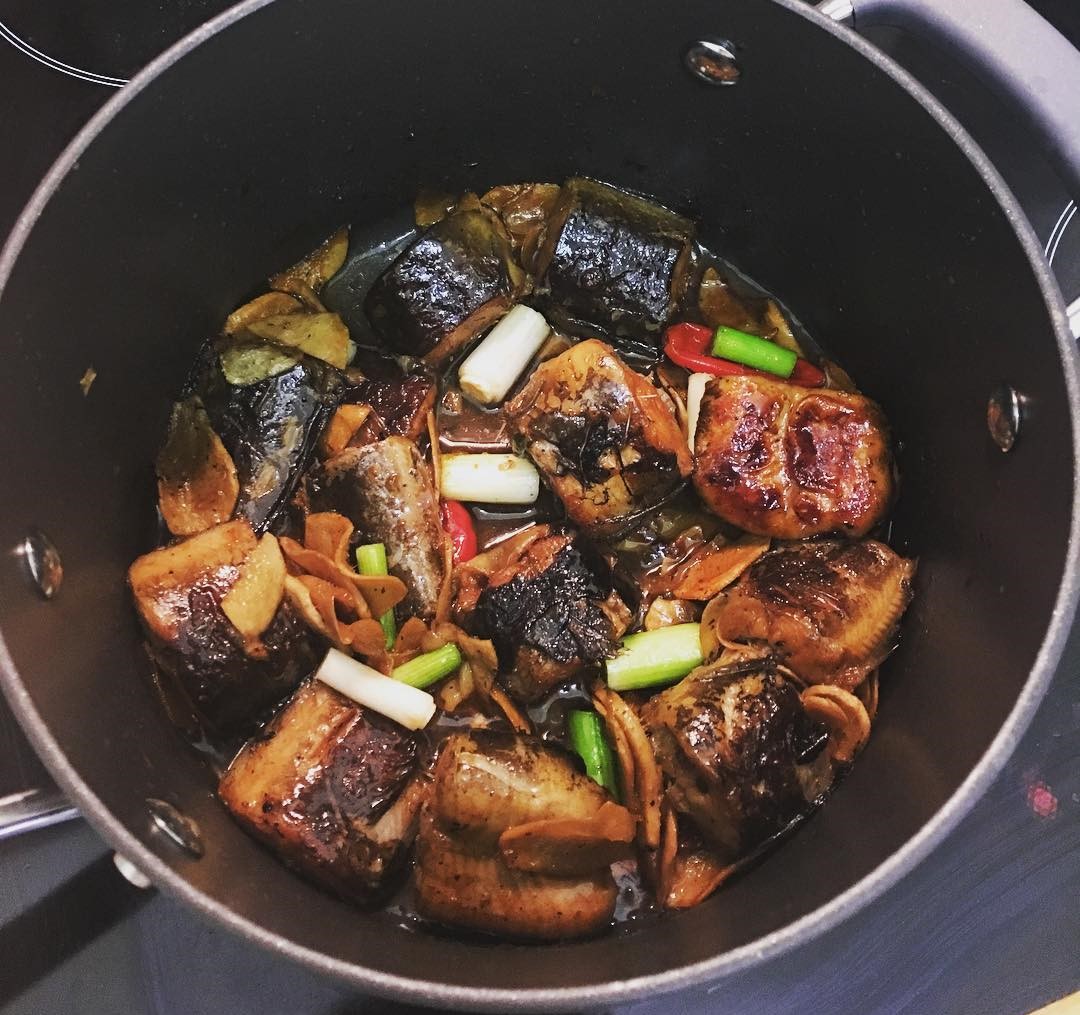 Grilled catfish with ginger
Warm meals are meals that are rustic, simple but absorbing the homeland. This grilled catfish is a dish of the people of the Southern region of the river, aromatic and long-lasting catfish are stocked with aromatic ginger to create an irresistible dish.
Content is translated using Google Translate, not properly censored, we will try to complete the translation better in the future.
Ingredients
Vietnamese caramel sauce
1 spoon
Implementation Steps
01
- Fish bought, washed and sliced to taste. - Ginger shaved skin, cut pieces - Cut green onion - Shredded shallot
02
- Marinate fish with ginger, red onion and a little sugar, granules, fish sauce, colored water, salt, pepper about 20 minutes before processing
03
- Put the pot on the stove with some cooking oil - When the oil is hot, add the fish, when the fish hunt meat, add 1 cup of filtered water and cook for 30 minutes
04
- Rice flour you mixed with 2 tablespoons of water, beat and then put in the fish pot, stir well - Finally you put the green onions and cook for another 5 minutes, then turn off the heat