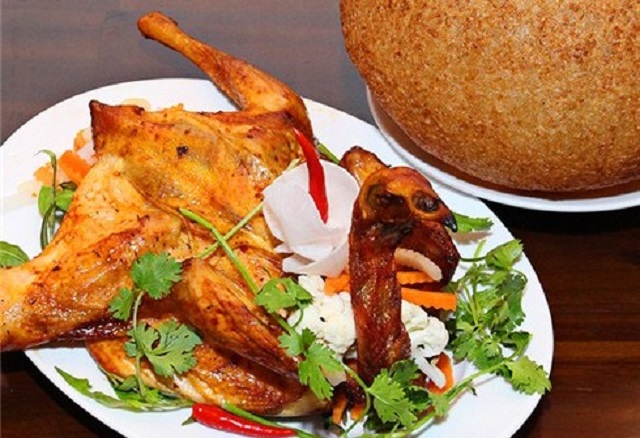 Grilled chicken lu
Once you have enjoyed Binh Dinh's grilled and boiled chicken, you will never forget the wonderful taste of this dish. And if you want to enjoy more many times without having to go far to Binh Dinh, then quickly save the recipe of heirloom grilled fried chicken below!
Content is translated using Google Translate, not properly censored, we will try to complete the translation better in the future.
Implementation Steps
01
First, when buying chickens, you prepare them very clean, then use a knife to cut off the legs, neck and two wings to separate a plate.
02
Then, you use a sharp knife and split along the length of the chicken breast meat, take the knife pounding life down gradually on the back of the chicken, then use your hands to break the chicken breasts on both sides. Remember to do so, so you can place the whole chicken straight on the baking sheet.
03
Onions, garlic, when you buy, peel off all the skin, using a minced knife.
04
For mixed spices including salt, seasoning, monosodium glutamate, pepper, five spice powder with onion, minced garlic, add a little oyster sauce in the bowl. Then, use a spoon to mix thoroughly to dissolve the spices.
05
Next, place the chicken in a roast over high heat for about an hour. The fire spread evenly in the jar will make the chicken evenly cooked, crispy and attractive aroma. You must note that standing on a regular basis to ensure the chicken is not scorched. After baking for about 40 minutes, you take out the chicken, sweep the broom all over the chicken skin with a mixture of honey and lemon juice and continue to put into the grilled cooked. Chicken is considered delicious when the skin is crispy and the meat inside is soft.