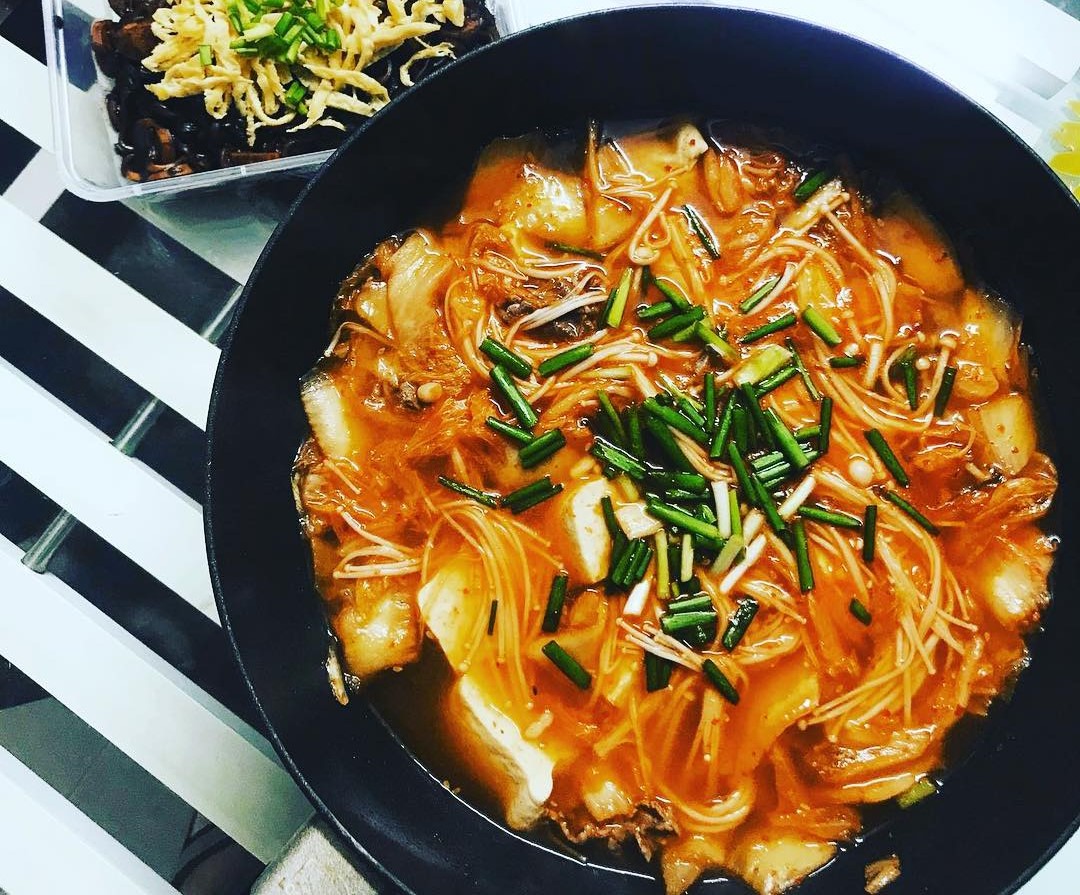 Hot spicy kimchi soup
Kimchi is cooked with pork, creating a spicy kimchi soup that will be a Korean dish for those who love spicy foods.
Content is translated using Google Translate, not properly censored, we will try to complete the translation better in the future.
Implementation Steps
01
- Sliced Onions - Chopped Garlic - Sliced Bacon - Chopped Green Onions
02
- Add onion, garlic, bacon in black bowl and 2 cups of cooked water until cooked, add kimchi and young tofu
03
- Season the soup with 1/2 teaspoon of salt, sugar, 2 tablespoons of chili powder - Simmer for 5 minutes then add 1 tablespoon sesame oil and green onions and turn off the heat.