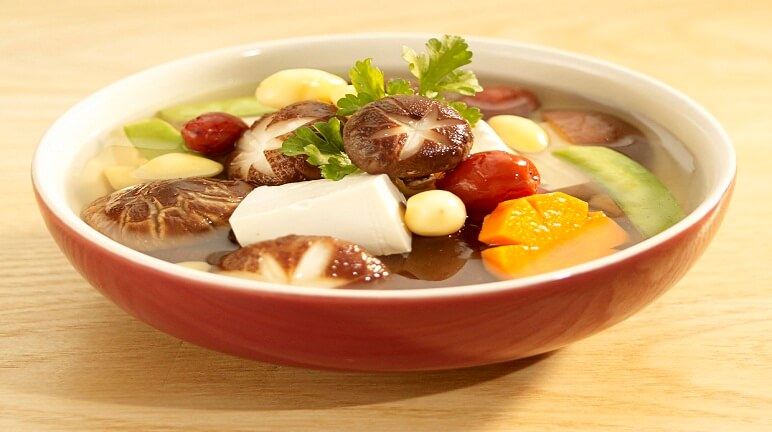 Mushroom chicken soup
Delicious toned chicken combined with the cool sweetness of vegetables will bring you a really healthy dish.
Content is translated using Google Translate, not properly censored, we will try to complete the translation better in the future.
Implementation Steps
01
Chicken bought and washed with diluted salt water. Then let the basket to drain chicken. Put the chicken in a brass bowl, then add spices such as fish sauce, salt, sugar, seasoning, pepper and a bit of turmeric marinated in chicken. Mix all spices and chicken together so that chicken can absorb all seasonings, leave for 5 minutes.
02
Shiitake mushrooms are bought, washed, then put into a large bowl, filled with water and flooded with mushrooms, soaked to make them bloom. When the mushrooms are soft, cut off the dirty feet, rinse with water and cut in half or cut at will. Carrots peeled, washed and cut into medium circles. Cauliflower, remove the inedible part, cut into small pieces then wash the scallions and wash, cut into small pieces.
03
Put the pot on the stove, add a little oil, let the chicken stir fry, when the chicken is hunted, pour about 600ml of water into the pot, turn on the high heat, boil the chicken for 15 minutes. Add lotus seeds and cook for another 15 minutes over medium heat. Continue to add shiitake mushrooms, carrots, and broccoli, and cook in soft ingredients. Season the soup with the real spices and then turn off the heat.