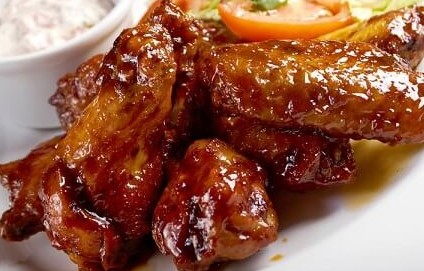 Roasted chicken restaurant recipe
Roi Ga chicken is a very popular dish on the occasions of families, celebrations, parties. This dish is easily made again by everyone so it is very favored. You guys try it out!
Content is translated using Google Translate, not properly censored, we will try to complete the translation better in the future.
Ingredients
Sốt gia vị (Barona)
1 pack
Implementation Steps
01
- Chicken washed, a few lines on the chicken drumstick - Marinate chicken with 1/2 packet of sauce for about 1 hour
02
- Put the pan on the stove, when the oil is hot, add the chicken. - When cooked, remove it and drain