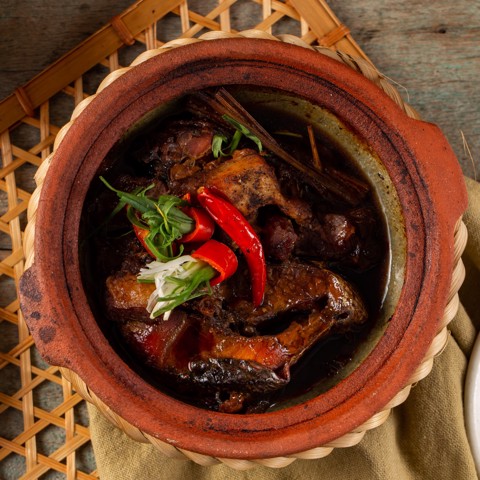 Snakehead fish with strong dryness
This braised snakehead fish comes from the West, is a rustic dish so it has a strong taste of the homeland. To make this snakehead dish you must prepare 1 pot of earth.
Content is translated using Google Translate, not properly censored, we will try to complete the translation better in the future.
Ingredients
Vietnamese caramel sauce
1 spoon
Implementation Steps
01
- Snakehead fish cleaned, cut into pieces - Put in a cup of colored water, 1 tablespoon warm water stir well
02
- Put the fish in a clay pot, marinate with seasoning seeds, a little salt, sugar, pepper, fish sauce and medium-colored water - Cut the chili and put in the fish pot - Mix the fish with the mixture
03
- Put the pot on the stove to cook - Shredded shallots, put in a small frying pan with less oil - When fragrant, add the sauteed fish