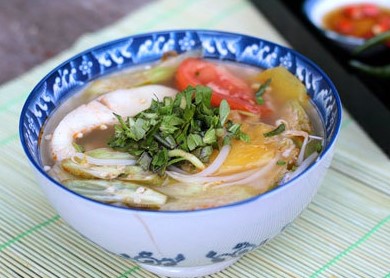 Sour soup with snakehead fish hometown
This dish is good to use with rice or noodles are delicious. Eat sour snakehead fish soup delicious then dot with fish sauce. Make your rice dish more warm with VN Cooking
Content is translated using Google Translate, not properly censored, we will try to complete the translation better in the future.
Ingredients
Super-Sized Elephant-ear
1 tree
Implementation Steps
01
CLEANING MATERIALS - Okra and tomatoes cut into slices - Pineapple slices - Peppermint stripped with sliced slices - Snakehead fish cut into large pieces.
02
- Prepare a pot of water with some salt. - Put the fish to cook for about 5 minutes, then take out. - Put me in a cup of hot water, squeeze the water into the soup, season with some spices to taste.