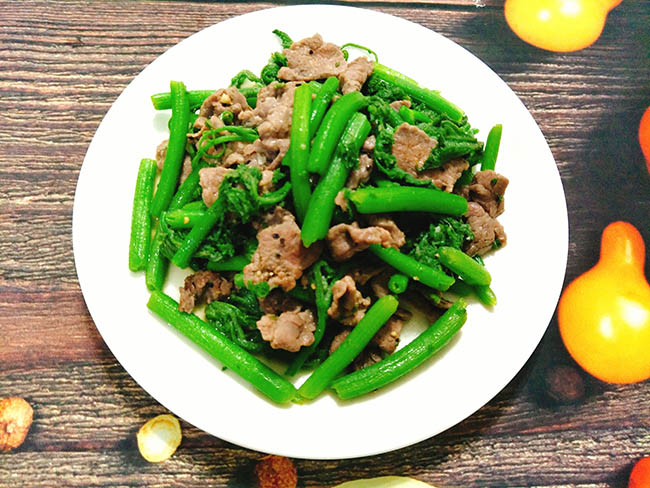 Stir-fried beef with pumpkin
Stir-fried fresh pumpkin with beef is a nutritious, refreshing, crispy, fragrant dish that looks irresistible.
Content is translated using Google Translate, not properly censored, we will try to complete the translation better in the future.
Implementation Steps
04
Use the pan just stir fry the beef and put on the stove, add 1 spoon of cooking oil, then add the garlic minced and fried until fragrant, add the pumpkins to the stir fry, stir and season with salt, MSG, 1 little fish sauce to taste and stir-fry soft pumpkin. Finally you pour the beef on the island and turn off the heat, scoop the vegetable and stir-fry the beef on a plate.