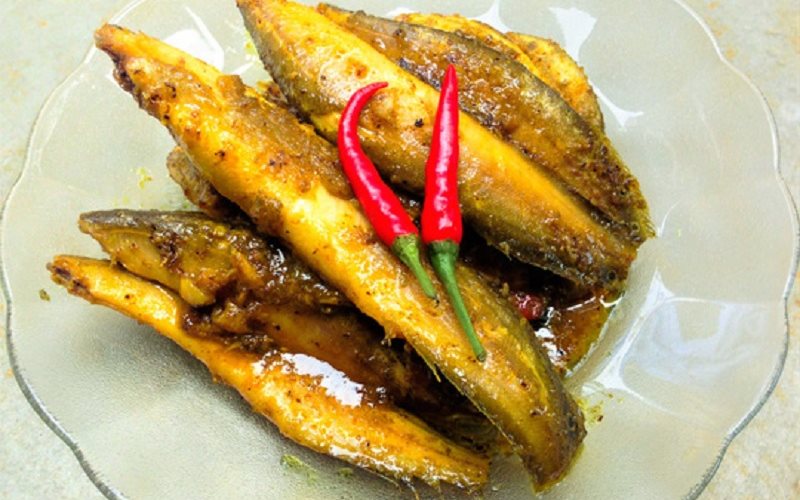 Turmeric fish paste
Stewed fish fillets with fat, cooked, combined with spicy lemongrass chili and spicy seasoning.
Content is translated using Google Translate, not properly censored, we will try to complete the translation better in the future.
Ingredients
Turmeric powder
1 teaspoon
Minced lemongrass
1 tablespoon
Monosodium glutamate
1 teaspoon
Implementation Steps
02
Heat 2 tablespoons of cooking oil, add minced lemongrass, minced chili and minced garlic and fragrant. Then pour the loach into the island are slightly hunted fish. Add 2 tbsp of fish sauce, 1 tbsp of sugar, 1/2 tsp of salt, 1 tsp of turmeric powder, 1 tsp of MSG, 1/3 cup of water. Bring to a boil and lower the heat, simmer until the water is almost empty.