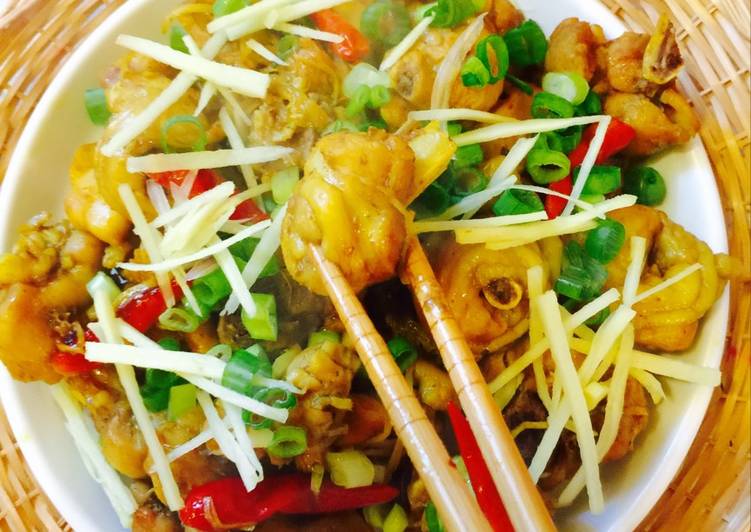 Braised chicken with ginger
Braised chicken with ginger is a delicious rustic dish, because the chicken is soft, fragrant, the spice is absorbed with the spice of ginger, turmeric, spicy hot pepper, warm, strong sweet, salty, moderately sweet.
Content is translated using Google Translate, not properly censored, we will try to complete the translation better in the future.
Ingredients
thịt gà đùi hoặc cánh gà
700 gram
Implementation Steps
01
Chicken washed thoroughly with salt vinegar, cut into bite-sized pieces to drain.
02
Sliced ginger, crushed or shredded shallots, crushed chili.
02
Marinate the chicken with 1 tbsp of fish sauce, 1/2 tsp of sugar, 1 tsp of turmeric powder, ginger and thin onions, marinate for 15-20 minutes.
04
Chicken after marinating enough time to catch oil pan to cook non-fragrant ginger onion, stir-fry until chicken is cooked, add some water to cover the face and chopped ginger, crushed chillies to simmer the fire for the chicken to absorb
05
When the chicken stock is cooked in a glue boiler and the chicken is softened, seasoning again to taste to taste, if you eat spicy can add more chili.
06
When the chicken is done, scoop out the onion and add some ginger to it