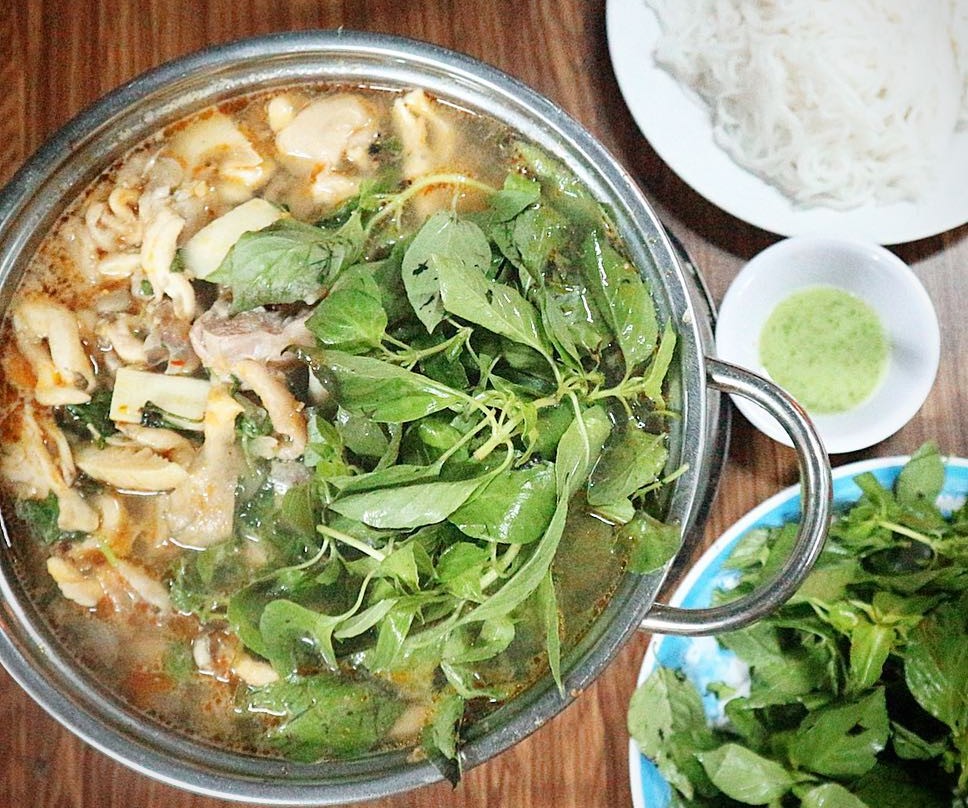 Chicken leaf hot pot é Da Lat
If anyone had the opportunity to go to Da Lat, then surely would have enjoyed this cold specialties.
Content is translated using Google Translate, not properly censored, we will try to complete the translation better in the future.
Implementation Steps
01
- Chicken washed, cut into pieces - Leaves crushed down - Fresh bamboo shoots boiled 5 to 7 times to detoxify the poison in bamboo shoots, then chop into small pieces - Abalone mushrooms soaked in water then shredded
02
- Minced chili pepper, 1/3 é leaf, 1/2 chopped lemongrass, 2 finely chopped shallots, 2 crushed garlic bulbs, 1 tbsp pepper, 2 tbsp sugar, 3 tbsp granules, 1 tbsp salt and 2 tbsp water fish sauce, put in the mortar, beaten - Mix the seasoning with chicken and leave for about 30 minutes for the chicken to absorb
03
- Put the pot on the stove with a little oil, when the oil is hot, stir the chicken up for the chicken to hunt again - Add 2 liters of water, bamboo shoots and 2/3 of the lemongrass sliced into a pot - When the water is boiling, lower the heat to low.