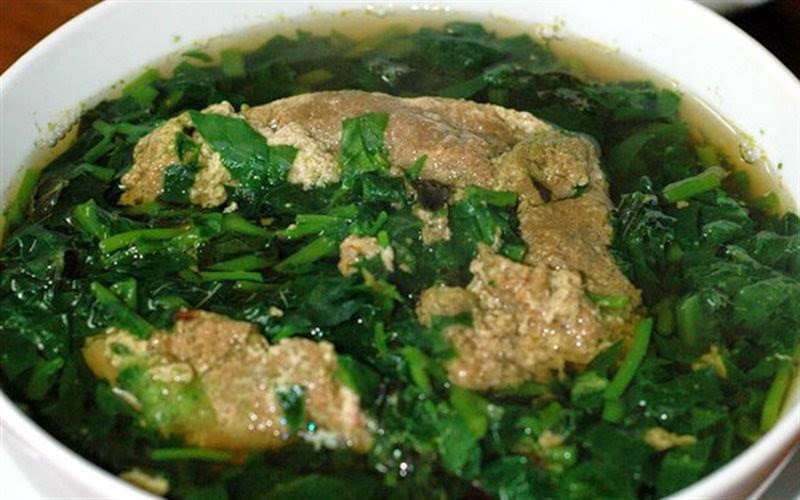 Crab Soup
Crab soup is the most popular in the hot summer days.
Content is translated using Google Translate, not properly censored, we will try to complete the translation better in the future.
Implementation Steps
01
- Crabs soaked in clean water for 30 minutes to get dirty mud out. Then wash the crabs in salt water to get rid of dirt and parasites. - Use your hands to remove the shell from the body, leaving the shell to separate after taking bricks. - The crab body peeled off tomorrow, we will continue to remove the bib, this part will be dirty so we will leave. Put the discarded crab body and shell into a crushed mortar or can be pureed in a blender. - Put in half a spoonful of white salt, a bowl of water, gently squeeze with your hand, carefully filter the crab water and discard the dead crab. - The apricot part of us uses a small stick to get the brick part into a separate bowl
02
- Jute vegetables pick up stalks, wash and soak in a diluted salt water basin for about 20 minutes, wash the vegetables again and chop them. - Gourd peeled, washed and sliced to taste.
03
- Put all crab water in a saucepan, boil over low heat for 3 minutes. - Continue adding jute and spinach. Finally, drop the bricks from crab shells into the pot. - In the meantime, can fragrant onion, garlic.