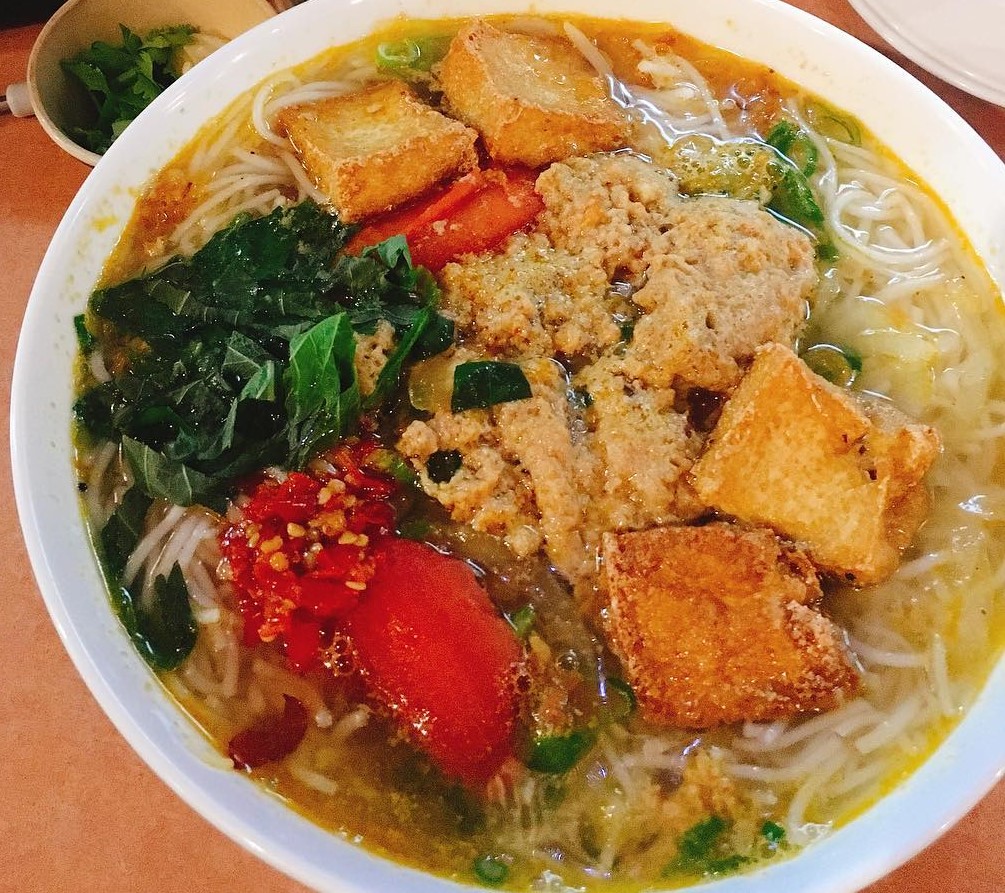 Crab vermicelli at home
- Bun rieu is sold in many places in cities to small hamlets still present this dish. This dish is not too difficult to make, it is important that the crab soup is made very smooth and the rich taste, then the bowl of noodles is delicious.
Content is translated using Google Translate, not properly censored, we will try to complete the translation better in the future.
Ingredients
Minced freshwater crab
500 gram
Implementation Steps
01
- Shredded shallots - Put the pan on the stove, fragrant shallots then add crab bricks and 1 spoon of shrimp sauce and stir well
02
- Tomato sliced - Fried tofu square - When the crab pan fry, scoop 1/2 into a separate cup, add tomatoes, tofu to the sauté pan until soft cooked
03
- Grinded crabs to buy 1.5 liter water sieve then step 2 eggs into crab water, beat to the pot, cook
04
- When boiling, the crab will float, remove it slightly, compress and then pour the crab bricks up for beautiful color
05
- You add dried shrimp to the pot of water to cook, add 3 tbsp of vinegar, 1 tbsp of seasoning seeds, 1 tbsp of shrimp sauce and stir. - When boiling again, you add fried tofu and tomatoes when bouncing in - Add pig's blood and season again