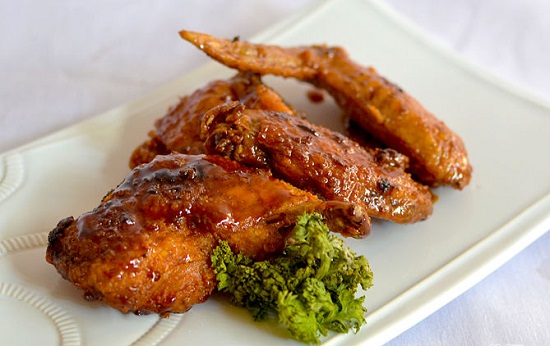 Crispy chicken wings with sesame sauce
Chicken is always delicious in every way, fried chicken is the favorite food of everyone, especially the children, and together to make a little traditional chicken dish into a delicious dish for the family's meal. .
Content is translated using Google Translate, not properly censored, we will try to complete the translation better in the future.
Ingredients
White Sesame seeds
100 gram
Implementation Steps
03
When the yellow chicken are all picked out on oil absorbent paper to absorb oil to protect the dental health. Prepare a small pot to make the sesame sauce. Chop red onion, garlic, chili together and then put in a pot of water, bring to a boil. When the water is boiling, add chili sauce, ketchup, and sesame seeds to the pot. Next is sugar, salt, fish sauce to taste to taste. Cook for 5 minutes, then put cornstarch in the pot, stirring together until the sauce is together.