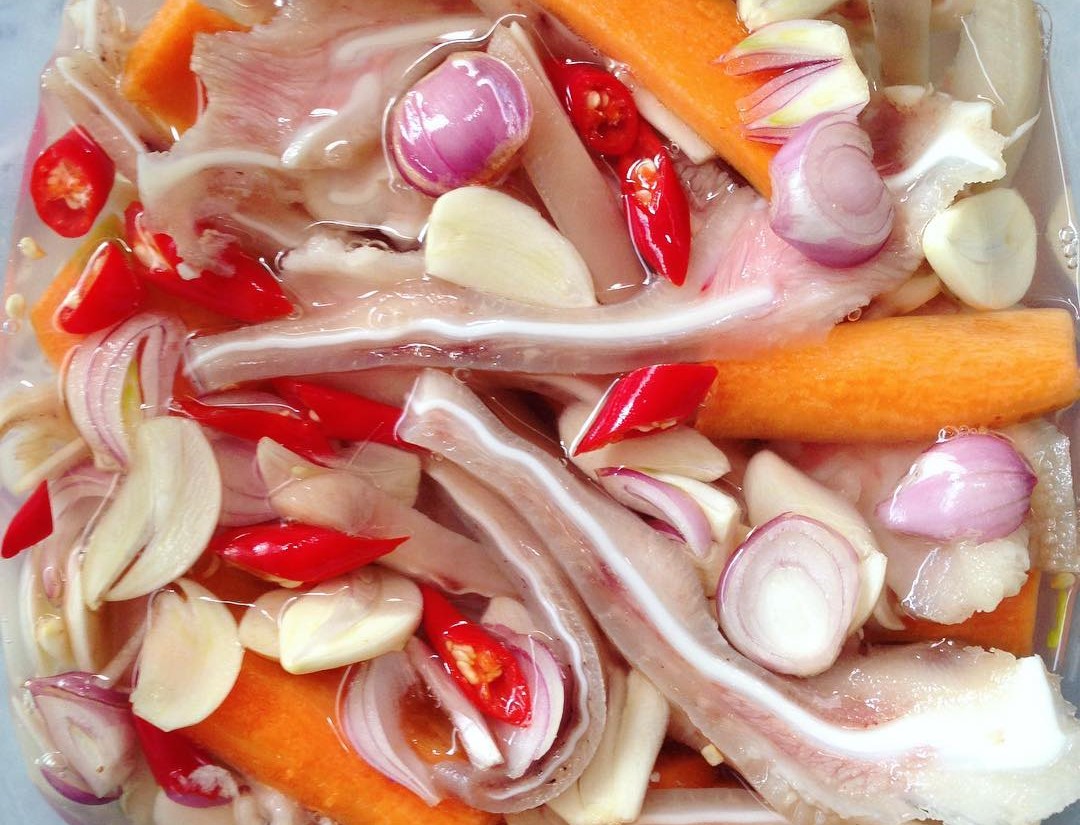 Crispy pickled pork ears
This dish is a game of play, drinking, side dishes of mothers or made at home. The sour, crunchy taste of the pork ears is carefully marinated so the freshness and not fishy
Content is translated using Google Translate, not properly censored, we will try to complete the translation better in the future.
Ingredients
Apple cider vinegar
3 muõng
Implementation Steps
01
- Ginger minced - Pig ears you wash thoroughly with ginger and water
02
- Prepare the pot of boiling water, strain the ears and take them out. - Scrape the cage clean and boil one more time.
03
- Garlic you peeled, peeled carrots, cut chunks, peeled red onions, cut chili peppers - You add 1 liter of water with vinegar, garlic, purple onions, carrots, chili to boil
04
- Cut pig's ears into small pieces