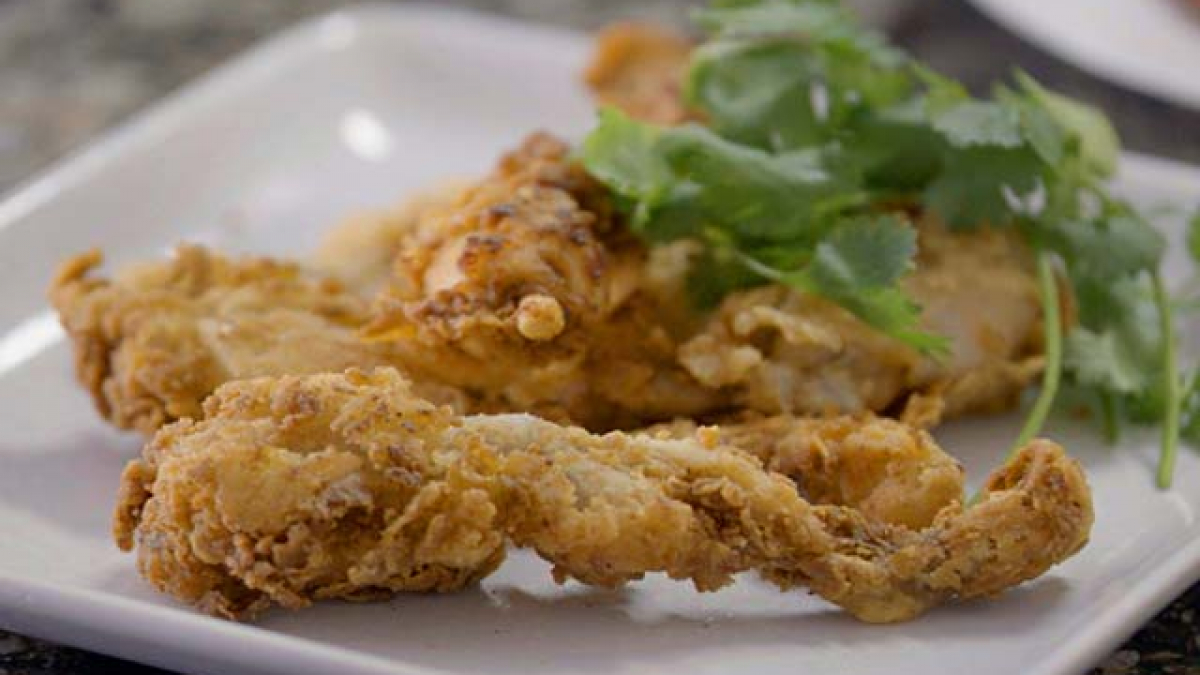 Fried frog legs
Bringing an unforgettable taste, the crisp frog's thigh will make anyone who has ever tried it remember it forever
Content is translated using Google Translate, not properly censored, we will try to complete the translation better in the future.
Implementation Steps
01
Heat the pan, sauté some oil and garlic, add the fragrant yellow garlic, add the ginger, add the wine and boil again.
02
Put frog's thigh in a large bowl, mix with spices to absorb. Next, roll the frog's thigh through flour, eggs ...
03
Heat oil pan, fry frog's thigh with 2 sides. Finally, when the frog's thighs are drained of oil, cook and enjoy