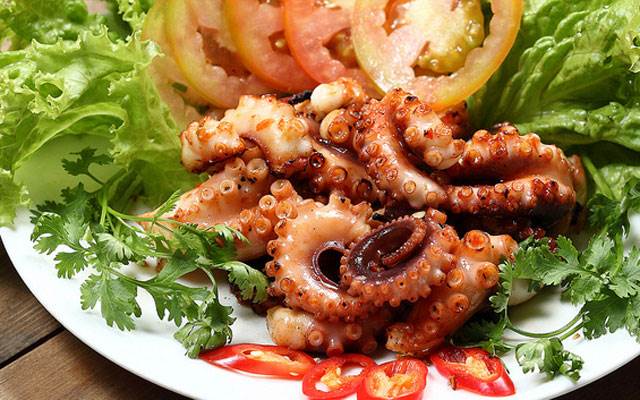 Grilled squid satay
Squid is a delicious seafood dish and everyone likes it, if done appropriately, creating a more delicious taste of squid. Let's try making grilled satay squid at home from the restaurant.
Content is translated using Google Translate, not properly censored, we will try to complete the translation better in the future.
Implementation Steps
01
Squid wash, cut into small lines using a knife. Prepare a large bowl of squid into the bowl, the satay is also added, mix well with the ink, wait about 1 hour for the squid to absorb enough satay flavor
02
After you've been squid for about an hour, now prepare charcoal grilled charcoal (if you do not have water with charcoal, you can also use an electromagnetic stove with foil). Invert the ink to keep the ink from burning.