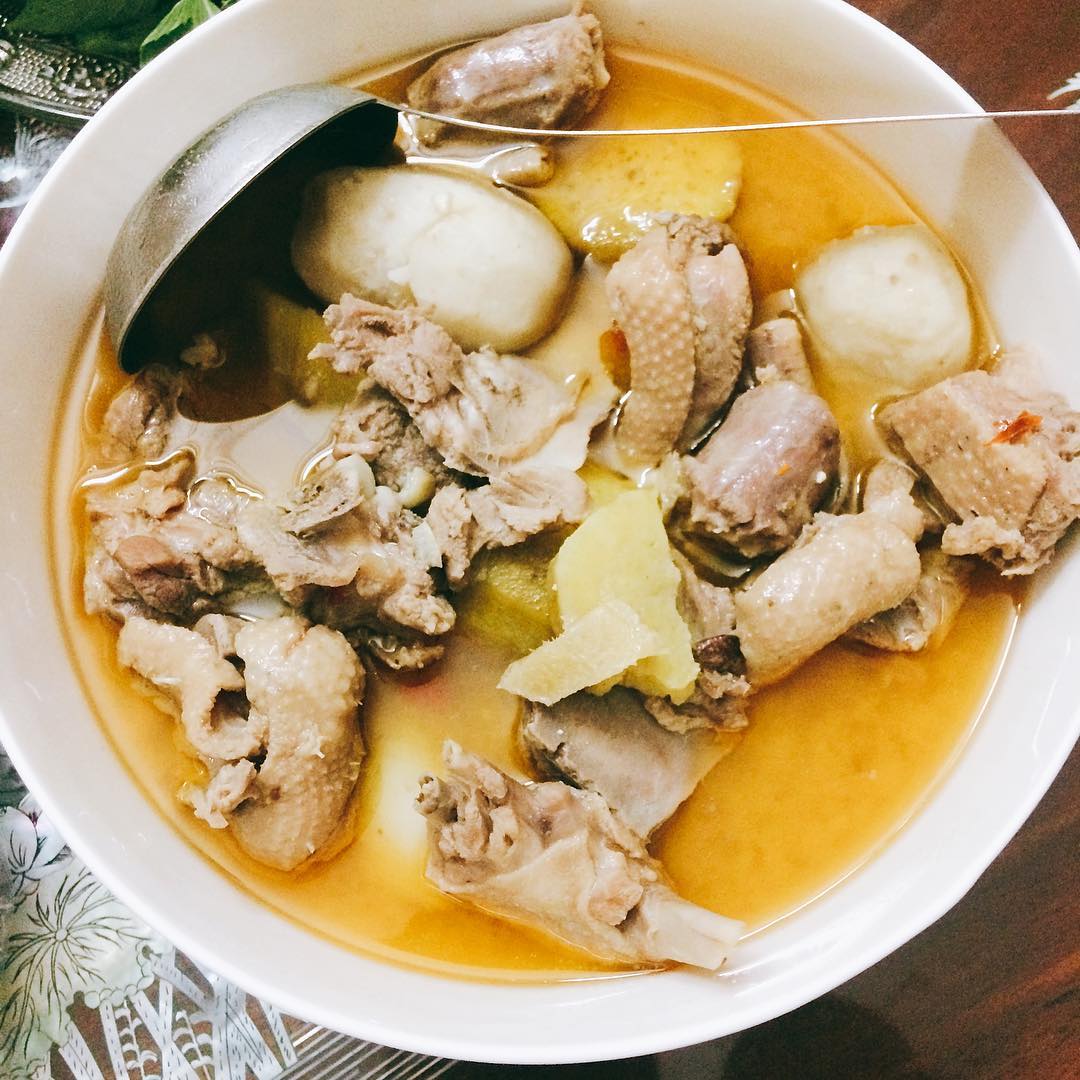 Pork meat soup
Those who are Southern children can not help but remember the aromatic, spicy, chewy taste of chao duck, a specialty of the people here.
Content is translated using Google Translate, not properly censored, we will try to complete the translation better in the future.
Ingredients
Minced lemongrass
2 spoon
Implementation Steps
01
- Wash duck meat with wine and chopped ginger to deodorize, chop the pieces - Put in 2 cups of garlic, 1 spoon of ginger, 1 spoon of lemongrass, seasoning seeds, sugar, 2 tablespoons of fish sauce, 3/4 of the colander. Mix well with duck and wait 30 minutes
02
- Taro peeled, washed, cut into small pieces just enough to eat - Put a little oil pan on the stove, put the potatoes in and fry them well then remove them to drain oil
03
- Put the pot on the stove, a little oil in the pot for a little ginger and lemongrass into non-aromatic flavor - Add a little chili powder to color, add duck meat to mix again.
04
- When you see duck meat, then add coconut water, chicken broth in to cook with high heat - When boiling water, add taro (remember to remove foam often)
05
- Cook for about 25 more minutes, the meat will be soft and cooked evenly. Switch off the stove