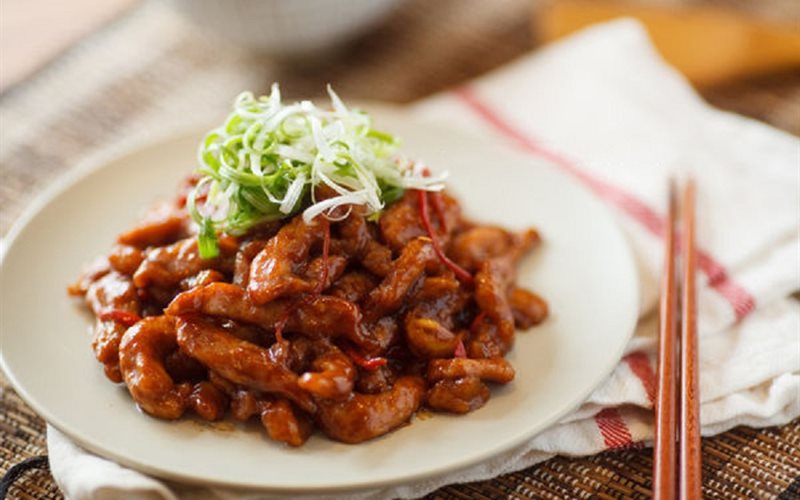 Pork with soy sauce
Pork sauce with soy sauce, lean pork cut into small sticks, marinated with spices, fried lightly with a little oil to hunt and then sauce with a sweet and savory sauce mixture.
Content is translated using Google Translate, not properly censored, we will try to complete the translation better in the future.
Implementation Steps
02
Heat the pan, marinate the pork on the island for 7 minutes and then remove the plate. Take advantage of fat in pan, Add garlic to non-aromatic pan, add soy sauce to the island until fragrant. Put the stir-fried pork back in the pan, stir well so the soy sauce sticks around the meat. Add chili if you want to eat spicy.
03
Serve on a plate, garnish with green onions and enjoy! Pork sauce with soy sauce can be used with very hot rice.