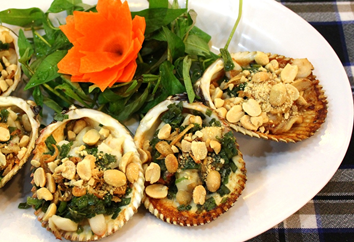 Scallop oyster sauce with peanut onion
What's wrong with enjoying scallop grilled oysters with scallion and onion at home in the evening? This dish is the best in grilled seafood. Cook today!
Content is translated using Google Translate, not properly censored, we will try to complete the translation better in the future.
Implementation Steps
01
- Clam washed and then scrub brush for the best crust
02
- Put chopped scallions into 1 cup with 4 tablespoons of cooking oil, cook on hot stove, mix with 1 teaspoon salt, 1/2 tablespoon fish sauce