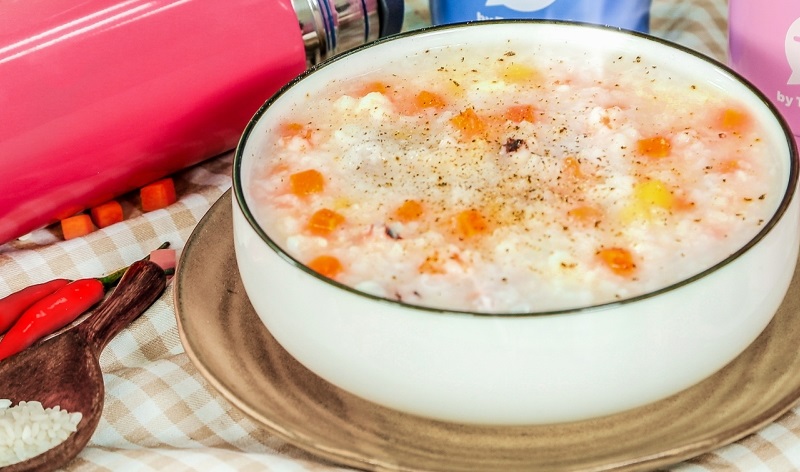 Seafood porridge nutritious for the whole family
Vietnam's weather has always been a cause of unpleasant flu. Porridge has always been the top dish for such days. Be prepared for the whole family of nutritious seafood porridge in times of boredom.
Content is translated using Google Translate, not properly censored, we will try to complete the translation better in the future.
Implementation Steps
01
Squid you chop into pieces or diced depending on the taste of the whole family. Vegetables; Wash the carrots and scallions and shred normally. Let's cook rice; Put rice in a small saucepan and cook like normal rice
02
When the rice is cooked, add a few drops of sesame oil to the rice cooker. Still medium heat and stir the rice cooker. Then put the carrots in the rice cooker, continue to stir, followed by shrimp and squid.
03
You put about 3 cups of cold water in the rice cooker with high heat, you stir the ingredients in harmony with water, about 15 minutes, you turn the lighters back to soft porridge cooked. You add 1 teaspoon of seasoning seeds and taste again.
04
Fresh seafood porridge is an ideal dish for breakfast of the whole family. This is a nutritious food that is suitable for healing new patients. Very beneficial for the growth of children. Seeing the soft and smooth porridge pot you turned off the stove and put in the bowl to invite the whole family to enjoy. Good luck!