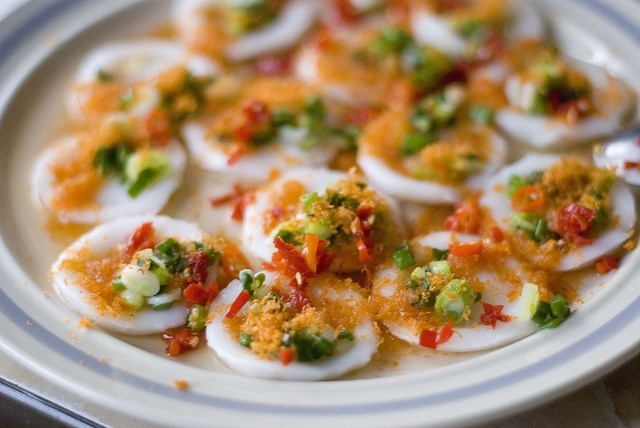 Shrimp duckweed cake
This cake is too special of Vietnam already. Every time I went to the market when I was young, I had to insist that I buy a box of rice cake to eat instead of rice. Today, there's no need to go to the market anymore at home to make homemade meals with VN
Content is translated using Google Translate, not properly censored, we will try to complete the translation better in the future.
Implementation Steps
01
MAKING BREAD - Mix rice flour, tapioca flour with 1/3 teaspoon of salt, then add a little water slowly, stir until the flour dissolves. - Leave the dough to stand for about 3 hours, then pour all the upper layer of water away, then add a little warm water with the amount of water you just poured out, stir the dough.
02
COOKING CAKE - Arrange cup cake into steaming pan, apply some oil around cup. - When the cup is hot, put the dough into the steaming cup - Remember to make sure that the fire is cooked through. Steam for about 6 minutes, when the cake turns white to ripen.
03
MISKING - Pork slices very small, deep fried. - Wash and boil shrimp, peeled. - Put the pan on the stove for a little oil, pour the shrimp on the island continuously to dry shrimp, when the shrimp are yellow, turn off the stove. ONION MOTION - Cut green onion into a cup of boiling oil and mix