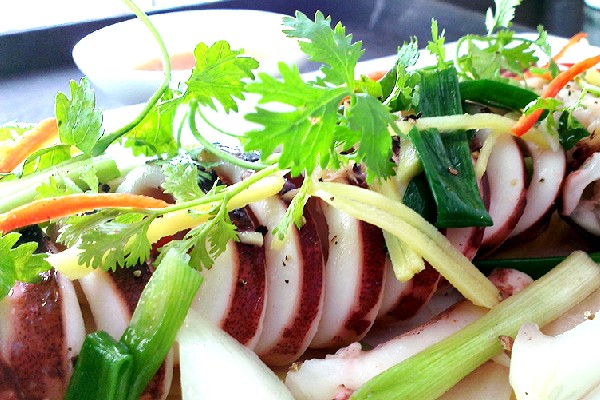 Steamed squid with ginger and onion
Food is very suitable for small family parties or drinking party with friends
Content is translated using Google Translate, not properly censored, we will try to complete the translation better in the future.
Implementation Steps
01
- Ink: Preliminarily processed, washed with water mixed with white wine and crushed ginger to make the fishy ink less fragrant, steaming will be more delicious. Cut the squid into 3cm long circles, lightly on intimates. If the rice is small, leave it whole. Marinate the squid with 1 spoon of seasoning seeds, 1 spoon of fish sauce, 1/2 teaspoon of MSG for 20 minutes to infuse the seasoning squid.
02
- Ginger: Peeled, washed, divided into 3 parts, 2/3 sliced, 1/3 left. - Scallions: Pick and wash, drain, cut 5cm length. - Red chili peppers: 3 left stalks, washed, split in half, removed seeds, sliced, 3 left untouched. - Garlic: Peel and rinse.