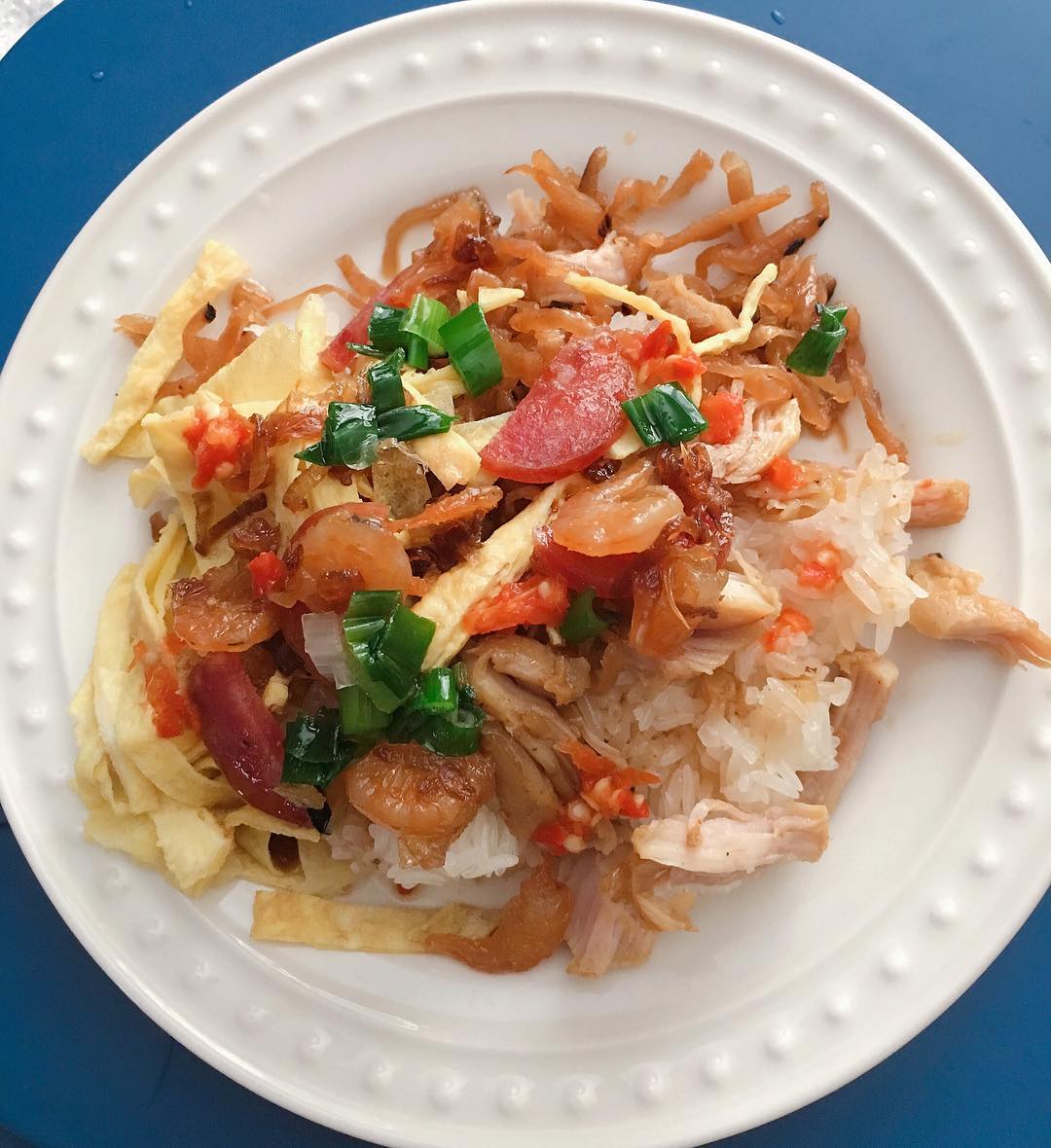 Sticky rice
Today's breakfast is a traditional savory dish, a bit different from chicken sticky rice, salty sticky rice has more types of sausage, scrub so eat not as boring as chicken sticky rice
Content is translated using Google Translate, not properly censored, we will try to complete the translation better in the future.
Ingredients
Salted shredded pork
20 gram
Implementation Steps
01
- Clean rice and cook as usual. - Shredded shallots and shallots
02
- Sliced grilled chopped meat - Grilled char siu meat with pieces
03
- Put the sausage in the oil-free pan, stir the hands immediately for the sausage to be cooked and remove the oil in the sausage.