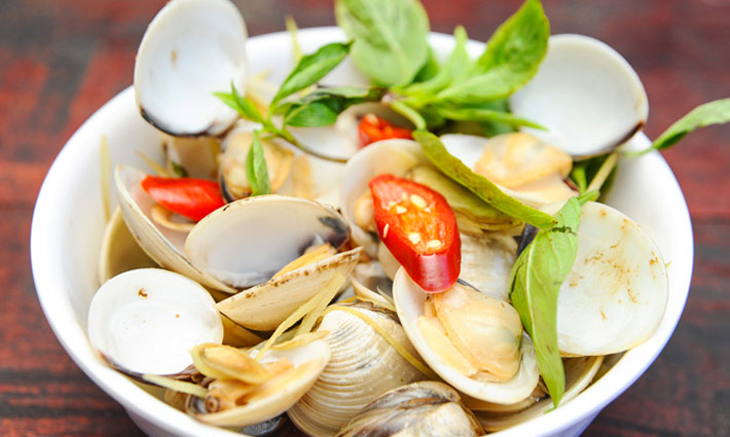 Thai steamed clams
The sweetness of the clam combines with the strong aroma of lemongrass, ginger, the spiciness of chili and the sourness of tamarind
Content is translated using Google Translate, not properly censored, we will try to complete the translation better in the future.
Implementation Steps
01
Clams after you buy you put in a large basin to soak them to release all the sand out. Note that to clam out all sand and dirt quickly, you can soak the clams with rice water or soaked clams with cold water.Put the minced chilli or satay chilli into the water and soak for about 20 to 30 minutes. Release all sand and dirt
02
While waiting for the clams to release the sand, take 50g of tamarind and put in 1.5 liters of warm water, then dissolve the tamarind in the filtered water to get water and remove the tamarind body. Finally, you add 3 teaspoons of sugar + 2 teaspoons of chili sauce +1/2 teaspoons granules + 2 tablespoons of seasoning then stir until the mixture is evenly dissolved.
03
Put a saucepan on the stove, then add 2 tablespoons of cooking oil. After the oil heats up, add minced garlic and lemongrass to fragrant. Next, all the tamarind juice is to boil. Then you lower the heat down to clam, finally you add a little sprouting.