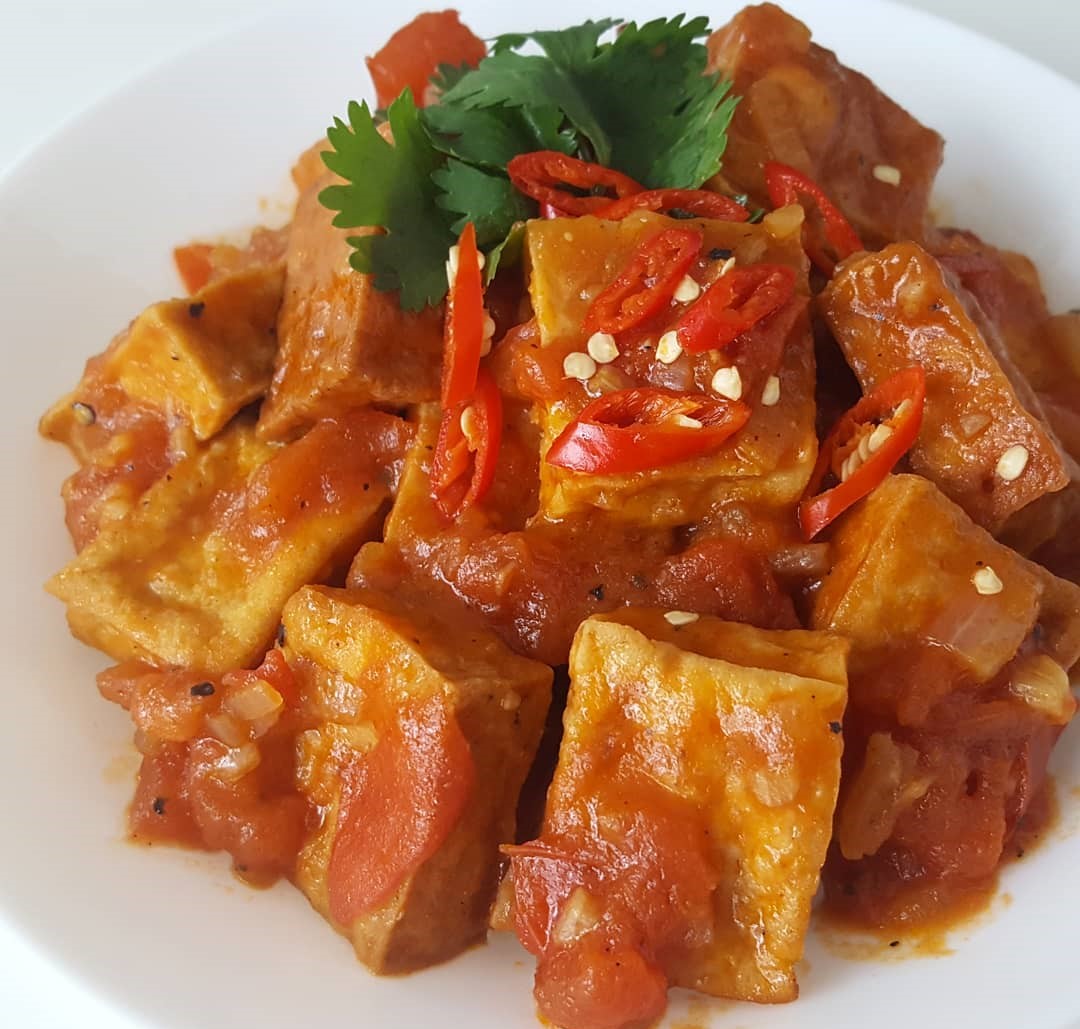 Tofu with tomato sauce
This dish is quite popular in China, this dish you can cook on the full moon day, it is also very good on weekdays.
Content is translated using Google Translate, not properly censored, we will try to complete the translation better in the future.
Implementation Steps
01
- Sliced tofu - Minced garlic - Chopped onion - Sliced tomatoes
02
- Put chao on the stove, when the oil is hot, add tofu and fry slightly yellow on the sides. - When tofu is yellow, remove it and drain.
03
- The same pan, add the tomatoes, garlic, and onion tossed in a pan over low heat - Add 1 teaspoon of sugar and 2 tablespoons of tomato sauce, 1/2 teaspoon salt