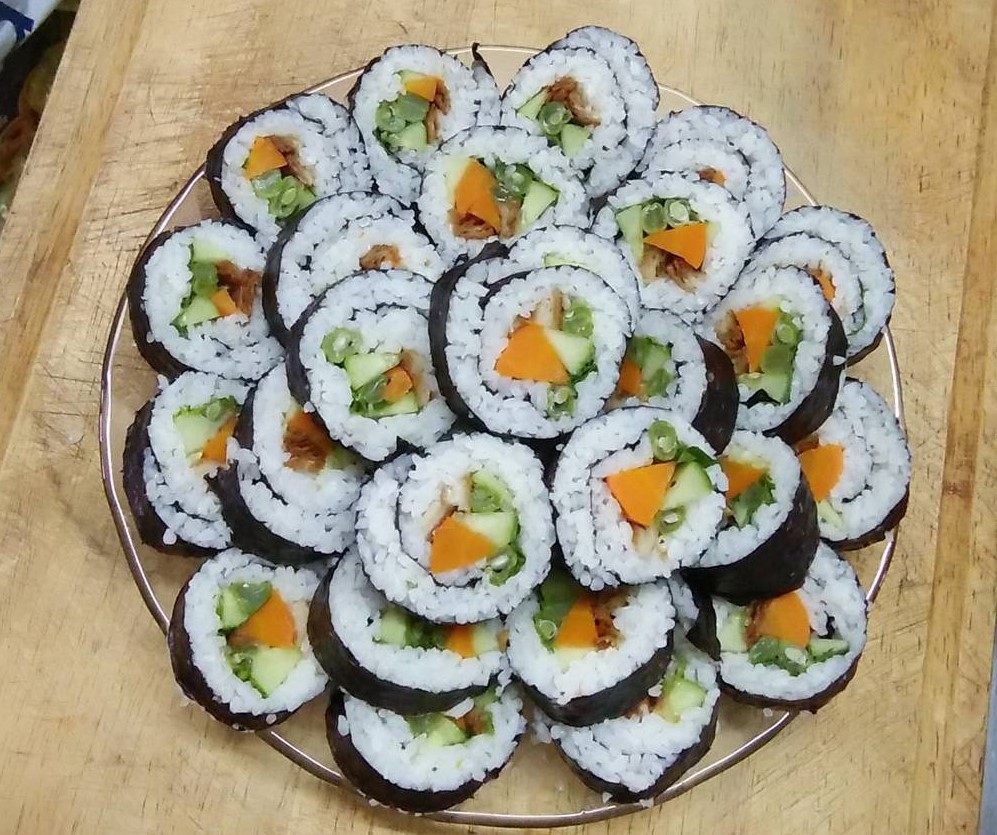 Vegan vegetable roll kimbap
If the vegetarian days you still want to eat without boredom, or there is something new that day, this vegetarian vegetable Kimbap is for you. This dish is easy to make, it has a mouth, should also be in the tray of rice on the full moon.
Content is translated using Google Translate, not properly censored, we will try to complete the translation better in the future.
Ingredients
White Sesame seeds
1 spoon
Implementation Steps
01
- Washed vegetables - Spinach, finely chopped - Peeled, shredded carrots - Shredded radish and shredded cucumber
02
- For boiled spinach with a little salt, then take out to cool - Put 1 spoon of sesame oil in a pan, sauté the carrots in with a spoon of soy sauce, when the carrots are cooked, take out, let cool
03
- Rice you put into brass bowl, for white sesame, 1 spoon of sesame oil, 1 spoon of vinegar and 1/2 teaspoon of salt and mix well
04
- Put the seaweed leaves on the surface, put the rice (you cover a thin layer all over the leaves, but leave a paragraph about 2 cm at the end of the leaf when it is easier to roll) - You add carrots, pickled mustard, spinach, climbed in and then rolled up tightly