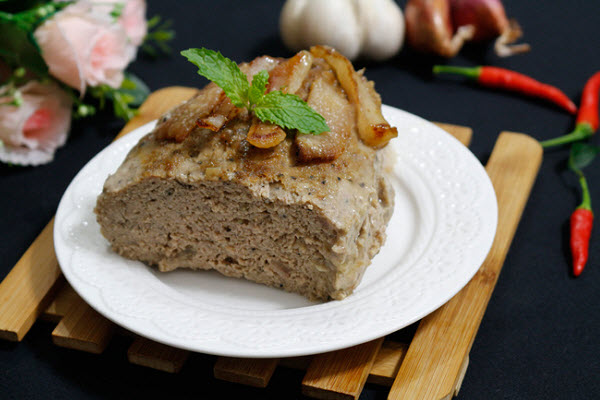 Vegetarian pate from soybeans, peanuts, green beans
Fatty aromatic fat irresistible when eaten with bread
Content is translated using Google Translate, not properly censored, we will try to complete the translation better in the future.
Implementation Steps
02
Use a food processor or spoon to blend the beans. Bread to shredded, soaked with milk to soft, then mixed with crushed bean flour. Non-aromatic onion tilapia with oil and then grinded to make finely and mix well with a mixture of beans, bread.
03
Season with extra: 1/2 tablespoon sugar, 1 teaspoon salt, 1/2 tablespoon vegetarian seeds and stir fry. Then pour the mixture into a compression mold to bring water for about 30 minutes. Store in the fridge or cool down and take away with white rice or bread.