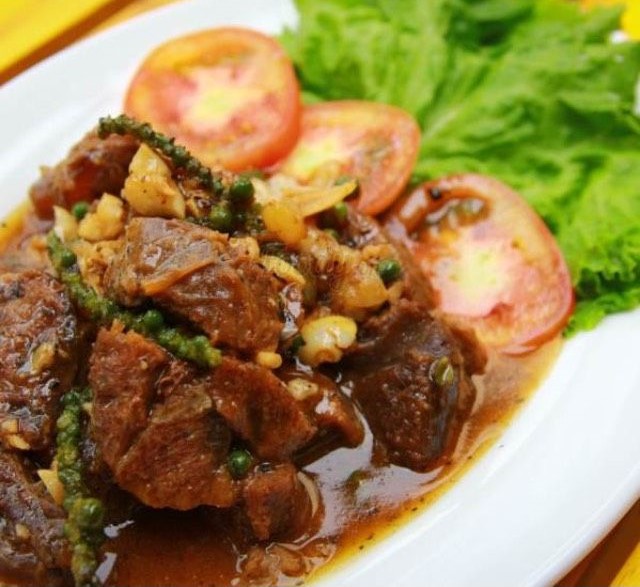 Beef with pepper sauce
With a classic European flavor, this beef-hot pepper dish is very popular with young people. This dish with the taste of radiating throughout the beef, is presented a little eye-catching will become a romantic dinner with him.
Content is translated using Google Translate, not properly censored, we will try to complete the translation better in the future.
Implementation Steps
01
- Beef cursed, sliced, blanched for soft meat - Add flour and tapioca flour to beef, mix well and marinate for about 10 minutes
02
- Sliced Onions - Chopped Bell Peppers - Chopped Garlic - Sliced Ginger
03
- Put oil in the pan, when the oil is hot, fry the beef on 2 sides for slightly hunted meat then place on a plate - Put in the pan with a little garlic and non-aromatic ginger. When fragrant, add the onion and bell peppers into the pan, stir well - Season with seasoning seeds, salt for about 3 minutes to produce a plate.
04
- Take another pan, put the remaining garlic and ginger into the pan, when fragrant, add beef and pepper with 2 tablespoons of soy sauce, 1 teaspoon of oyster sauce, 1 spoon of sugar for about 4 minutes