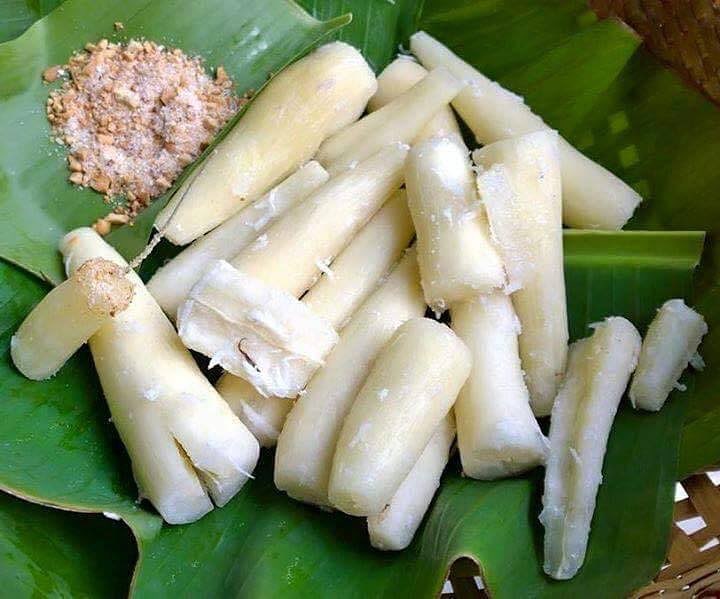 Steamed cassava with milk
If steamed cassava is already your favorite, the steamed cassava upgrade must make you more excited than ever. The sweetness and fatness of milk and the sweet scent of sweet potatoes make the dish more interesting.
Content is translated using Google Translate, not properly censored, we will try to complete the translation better in the future.
Ingredients
White Sesame seeds
2 spoon
Implementation Steps
01
- Peeled and sliced cassava, large bulbs split in half. - Soak the potatoes in dilute salt water for about 15 minutes and then rinse with cold water.
02
- You squeeze the coconut milk and add water to squeeze the water, 2 types separately - Put the coconut oil in the pot to cook potatoes, season with 1/2 teaspoon of salt
03
- For coconut milk, 1 teaspoon of brown sugar, condensed milk, vanilla in a bowl stir the mixture