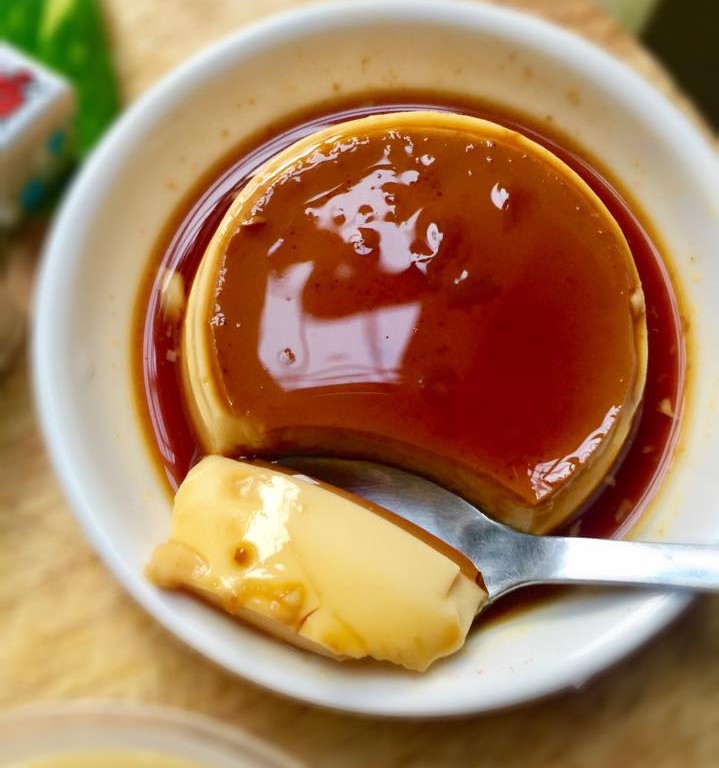 Traditional Flan Cake
Flan cakes are a favorite dish at the sidewalk restaurant every night. This dish is the best dessert to eat Sweet, fatty, smooth blend together feeling complete when eating
Content is translated using Google Translate, not properly censored, we will try to complete the translation better in the future.
Implementation Steps
01
MAKE CARAMEN - Put some filtered water in the pan with boiling white sugar - Stir until the sugar turns dark yellow, add some lemon juice and turn off the heat, let cool
02
- Break 5 eggs and beat, the other 2 eggs beaten yolk. - Put 400 ml of fresh milk and condensed milk in a boiling pot, turn off the stove. - Pour the egg mixture into the pot and stir well, add the vanilla tube to stir.
03
- Chan some caramelized water at the bottom of the mold, then pour Flan pudding into the mold - Put the cake to steam (you should often open the lid of the pot to avoid steam making the cake not as smooth as desired)