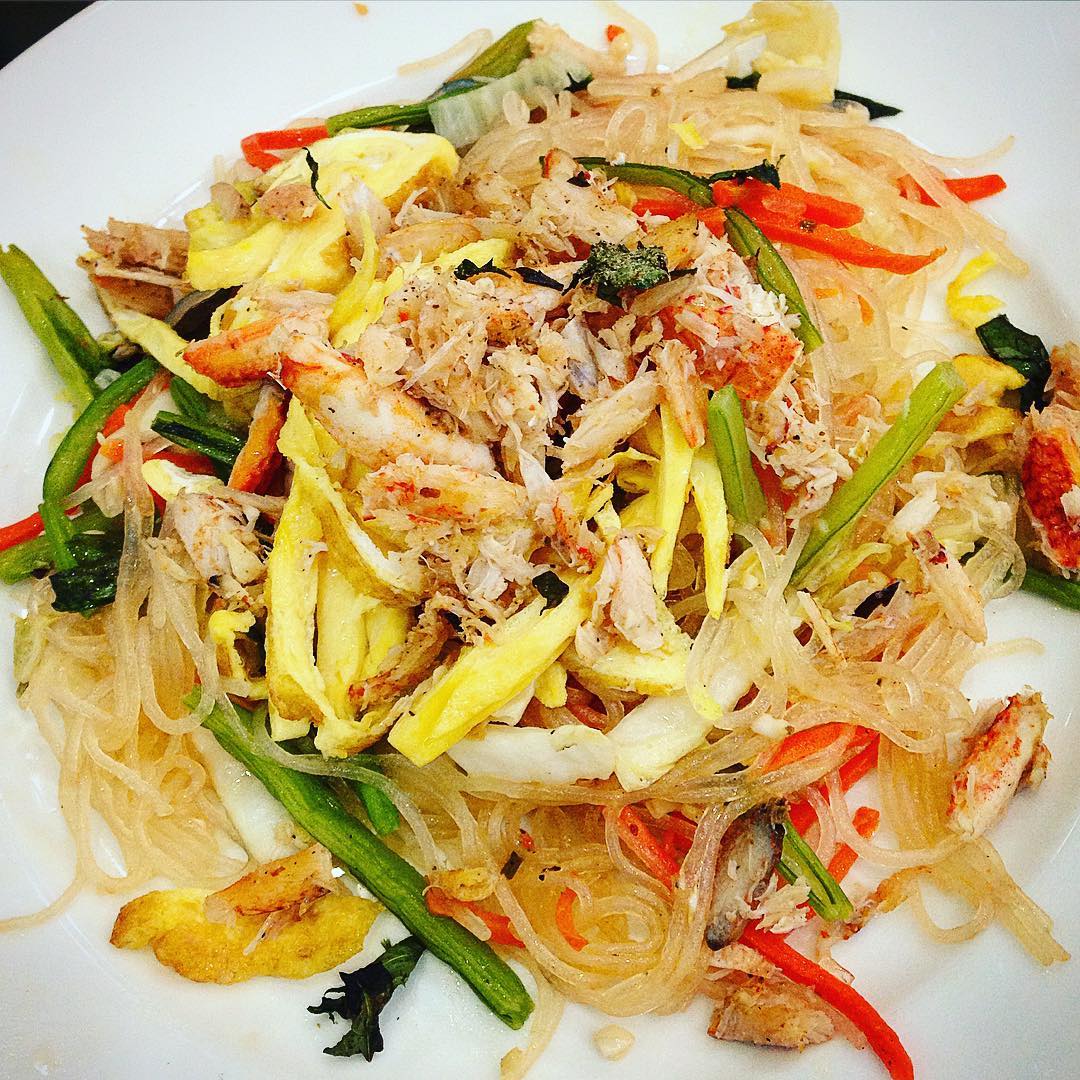 Vermicelli with crab
Vermicelli with crab is a highly addictive dish. This dish is often sold in family eateries, stir-fried vermicelli with vegetables, sweet crab meat, creating a country-worthy taste.
Content is translated using Google Translate, not properly censored, we will try to complete the translation better in the future.
Implementation Steps
01
- Wash your crabs thoroughly and then boiled, split crab meat - Crab meat you mix with 1/2 teaspoon salt and pepper
02
- Vermicelli toss in boiling water then take out and drain - Carrot peeled and shredded
03
- Chicken eggs you beat for in the cup, seasoning with 1/2 teaspoon salt and pepper and stir well - Put the pan on the stove with some oil, thin egg coating, when the eggs are cooked on one side, you turn off the stove, let the cutting board cool slightly Cut the fibers
04
- Fry the egg pan when bouncing a little more oil and add the shallots into the non-aromatic - When the onion is fragrant, add the carrots and choysum
05
- When the carrots and cabbage are cooked, stir fry noodles, crab meat and green onions together - Season with 1 tablespoon of sesame oil, 1 spoon of soy sauce and a little seasoning seeds - Stir well for crab meat and vermicelli mix well, When you turn off the heat, add the eggs